Our Company
Since 1997, thousands of hospitals and surgery centers have relied on WestCMR as their ultimate sustainable surgical solution. By purchasing surplus inventory and redistributing it, WestCMR helps hospitals and surgery centers throughout the U.S. liquidate surgical supply waste, instead of sending it to landfills.
Recognized For Excellence
Our attention to detail and follow-through has been noted in the industry and our community:
We were honored with the 2013-2014 Platinum Supplier award from MedAssets, which was awarded to less than 5% of their 1,800 suppliers.

We were named one of the "150 Great Places to Work in Healthcare" by Becker's Hospital Review from 2014 through 2019.

We received the Large Company of the Year award from the Clearwater Regional Chamber of Commerce in 2017, recognizing our commitment to our employees and our community.

We were recognized by GrowFL as a "Florida Company To Watch" at the 9th Annual Florida Companies to Watch Celebration on November 14, 2019, validating the integrity of our business and how we treat our customers and team members.
Rockstar Team
Every day at WestCMR, 60 team members dedicate themselves to exceeding our customers' expectations, as they use market-driven forces for the greater good. Our team manages each transaction, upholds our promise of fair value and responsive service, and assists customers with improving procurement practices by providing cost savings solutions.

Our Mission
We understand that our company challenges the status quo. We want to change how not only our customers, but everyone in healthcare thinks about how excess surgical supplies are managed.
To that end, we underpromise and overdeliver. We make every interaction with our clients enjoyable and productive. We ensure that every transaction is ethical, legal, and safe. We are always willing to consider unconventional solutions that solve the problem.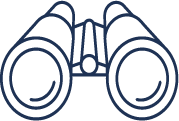 Our Vision
Our vision is to provide a reliable, efficient, and sustainable alternative to how excess surgical supplies are bought and sold.
Working with us, our clients and customers are able to lower costs, reduce surgical supply waste, improve the environment, and ultimately advance patient care.

Our Values
These are the unchanging principles that WestCMR is built on.
We would uphold these values even if we weren't part of the same organization. In fact, we can say that WestCMR is these values in the form of a company.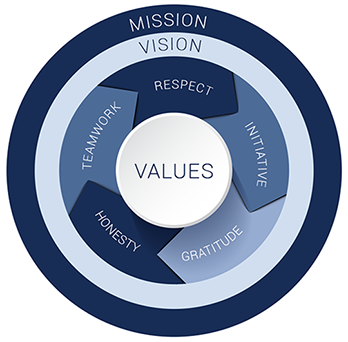 ---
We respect those we work with and expect the same in return. We can be counted upon to do what we say we will do, and strive to build every relationship on a foundation of mutual trust, compassion, and respect for the other.
---
We are passionate about our work, and we have the courage to push the limits of what is possible. We continuously work to improve, to be the best at what we do, and to be the industry leader, and an example to others. We are not shy about pursuing our goals.
---
We know we are fortunate to be able to do what we do. Every day, how we approach our work begins with this knowledge and appreciation. We strive to be generous, offering our time, talent, and treasure to those in need.
---
We always do what is right, no matter the circumstance. Doing the right thing gives people confidence in us, allows us to approach our work without hesitation, and to serve our clients, customers, and coworkers with a smile.
---
We are there for our team members when they need us. We aim high and work with each other to reach our goals. We pick each other up when we fall and celebrate each other's triumphs. We understand that we succeed, or fail, as a team.
We're growing and are always looking for good people. For available positions, click below.